Disclaimer: This blog is not in any way promoting piracy.
This is small new year blog about things I self-host to make my life easier, I have a previous blog here about my media server setup. So the same system I am using for self-hosting some applications which are helpful for me in my day-to-day life, basically I have turned my childhood PC to a local server, it's been 13 years since its first boot, this mighty machine working for me without any complaints. It's not about having a big server, in terms of resources & hardware, it's about the mentality to host things your own & having fun of DIY 🛠 things.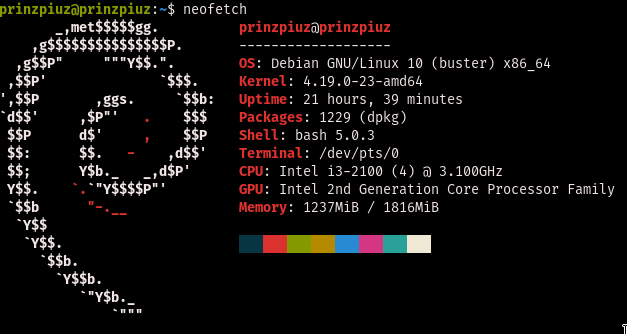 As you can see my local server is only having minimum resources. Yet it accomplishing it's all duties. Even once, I ran Counter Strike in it and used to play it in my TV using steam link in Amazon 🔥 TV. Of course the output was not that impressing, But I loved that experience.
One of the thing I need to take care while self-hosting things is the availability of server when you need it. The main problem I faced was power failures, like after every power failure, I need to turn on PC by manually pressing power button. A simple hack I find out from PC's BIOS is Wake On Power feature as part of ACPI. Its turns on PC whenever power comes back, which ensure the availability of server if power is there. Which is what I needed. There is also another feature called Wake On LAN, which works by receiving a magic packet from a network device.
Coming back to our topic, The services I am mainly running are these…
I will be updating this list as soon as new services are adding. Also in future I am planning to migrate to Raspberry Pi from current server for more portability.
So own your things, Enjoy your #freedom
---
Some useful resources for further research
A beautiful compose file for to make all these above services under an umbrella

Nefarious for combined feature of Sonarr and Radarr

For Self-hosting your own music streaming service you can use Lidarr

For comic lovers

A lot more self-hosting ideas

Reddit Community